Innovation in vacuum bags
Created with the goal of reducing the amount of plastic in the enviroment and in the oceans, MINIUM 4.0 is composed of 50% less plastic than traditional vacuum bags becoming a respectful alternative with the environment.
50% Less plastic
They are composed of 50% less plastic than traditional vacuum bags, making them an environmentally friendly alternative.
Multi-layer technology
Bags manufactured with multilayer technology (PA/PE) that allow a higher quality vacuum, thus extending food preservation and offering more resistance against perforation.
Thermal resistance
Temperature 41ºC – 70ºC max. time 2h.
Temperature 71ºC – 100ºC max. time 15 min.
Properties
Good weldability.
High gloss and increased transparency.
Excellent mechanical resistance.
Thicknes of 40 μm.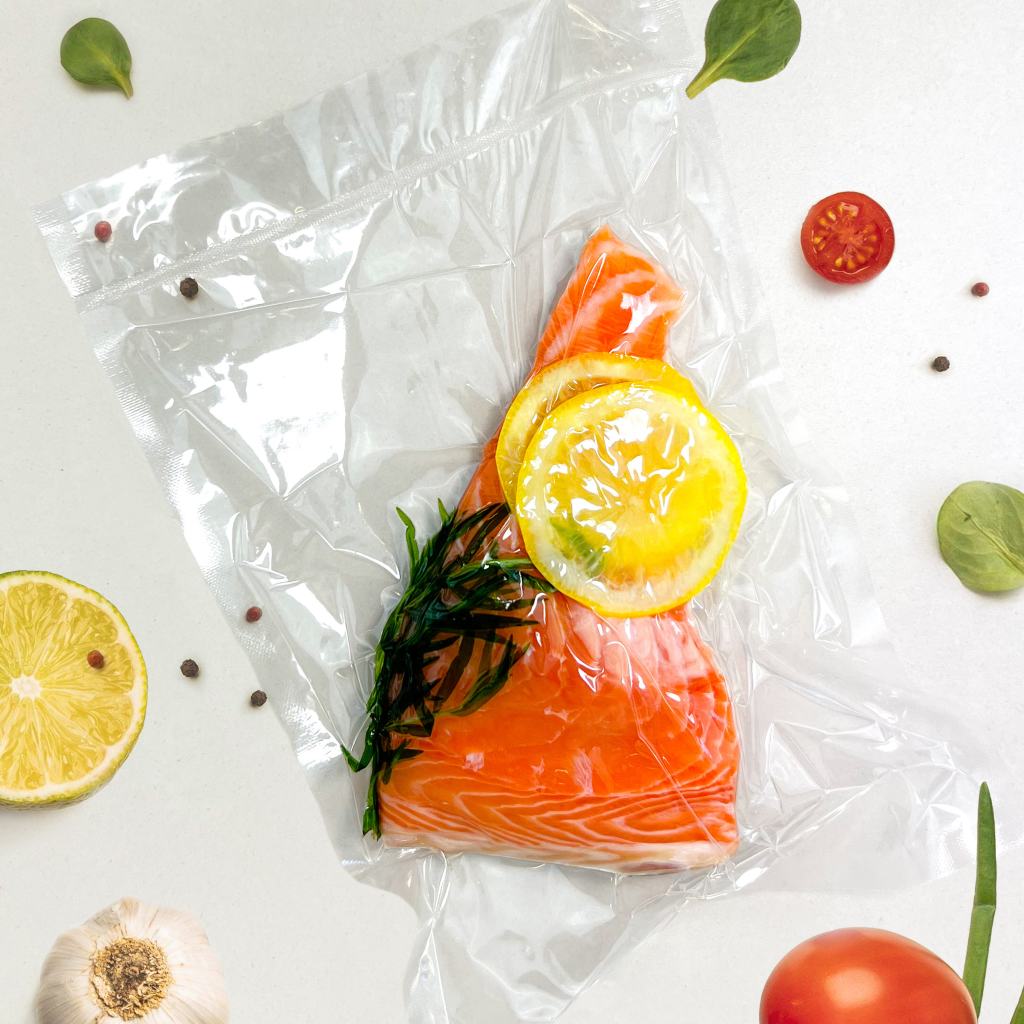 It's all about reducing
Reduces storage space (double quantity in the same space).
Reduces weight by 50%.
Reduces transport and logistics costs.
Reduces costs of new plastic taxes.
Reduces environmental impact.
Reduce carbon footprint.
Reduce waste.
With the new vaccum bags we have reduced 329,95 tons. of plastic in 1 year
Will you help us to reach it?
-50% plastic
OUR COMMITMENT
As a company that respects the environment, we are committed to continue developing sustainable packaging and, at the same time, inform and motivate the public about caring for the environment, ensuring a better future. Our values are committed to sustainable packaging and a circular economy, always seeking the care of our environment and maximum efficiency. Our main goal is to create more sustainable solutions. With MINIUM 4.o we will reduce the amount of plastic in the sea and in the environment in 1.000 tons.
YOUR COMMITMENT
Join the new 4.0 business revolution with the latest innovation in vacuum bags Minium 4.0 and contribute to reducing plastic in the environment and in the oceans.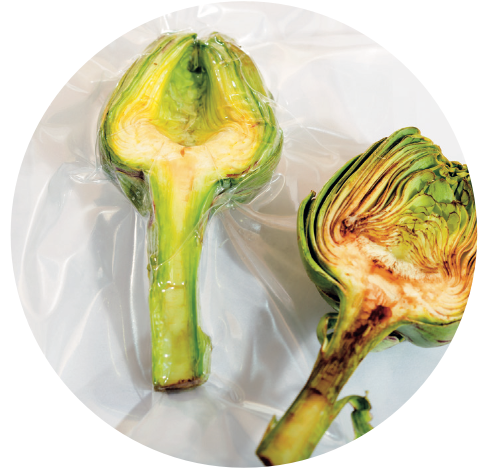 Advantage
Optimum weldability.
High brightness and greater transparency.
Excellent mechanical resistance.
Suitable for freezing.
It favors the image of the product.
Aplication
Ideal bags for the vacuum packaging of fresh and cooked meat (boneless), cheese, sausages, vegetables and fish. They offer different possibilities of use: vacuum or traditional packaging.
Material
Composed with material suitable for packaging with modified atmosphere.