Embossed bag for vacuum packaging
Special embossed bag for vacuum packaging with external suction machines and domestic use. One of the two sides is embossed to provide an optimum extraction of air.
SISTEMFRESH is suitable for vacuum packaging of most food products.
Multi-layer technology
Bags made of multilayer technology (PA/PE) that allows a better vacuum, extend the preservation of food and the puncture resistance.
Properties
Excellent sealing capabilities.
Excellent barrier to oxygen and water vapor.
Extraordinary transparency.
Good mechanical strength.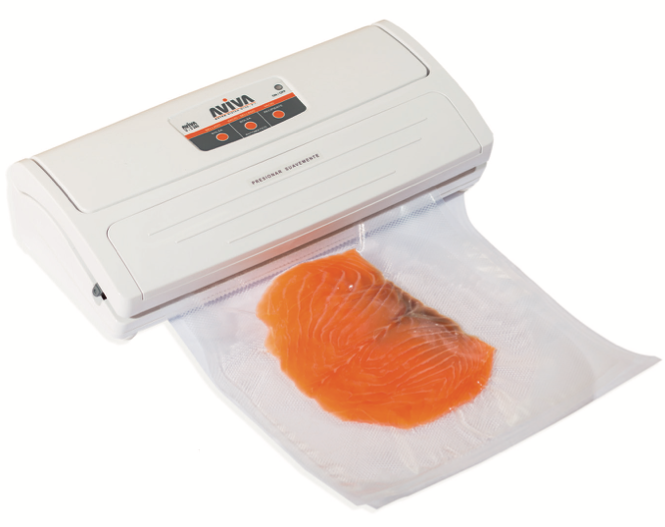 Domestic use
AVIVA machine of external suction for vacuum packaging. SISTEMFRESH complies with the EC legislation for food contact.