Cooking Embossed Vacuum Bags
Special embossed bag for vacuum packaging with external suction machines and domestic use. One of the two sides is embossed to provide an optimum extraction of air.
Material
PA/PP 90 my 11 layers
Temperature and maximum time
Low temperature 65°C to 228hPasteurization 85°C up to 46h
Long cooking 100°C up to 16h
Sterilization 121°C up to 4h
Microwave 900 W up to 8 min
Freezing to -40°C

Domestic use
AVIVA machine of external suction for vacuum packaging.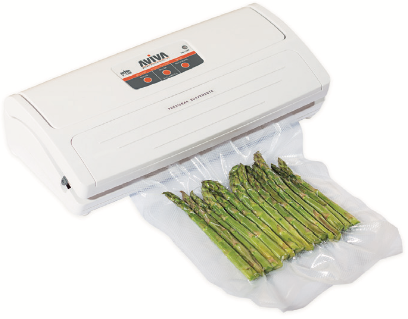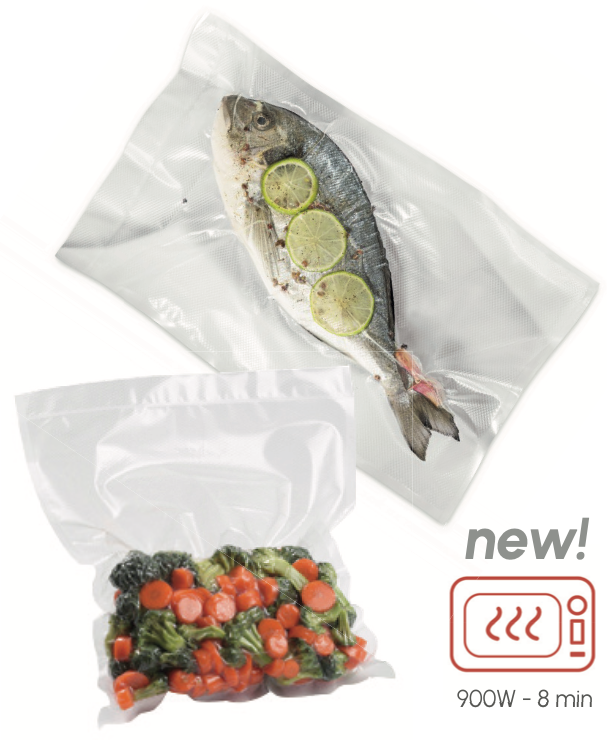 Sous vide at home
The best way to cook at low temperature, ensuring conservation and maximum food safety for the domestic use.
Properties
Excellent sealing capabilities.
Excellent barrier to oxygen and water vapor.
Good transparency.
Extraordinary thermoresistance.
Sterilization up to 121° C / 4 h.
Excellent resistance to puncture.