Frequently used in the restaurant industry, the method of vacuum or sous-vide cooking is becoming more common. Due to its growing demand and strict requirements, we have cooking vacuum bags with the best combination of resistance, temperature, time and cost.
Material
PA/PP 90 my 11 layers
Temperature and maximum time
Low temperature 65°C to 228h
Pasteurization 85°C up to 46h
Long cooking 100°C up to 16h
Sterilization 121°C up to 4h
Microwave 900 W up to 8 min
Freezing to -40°C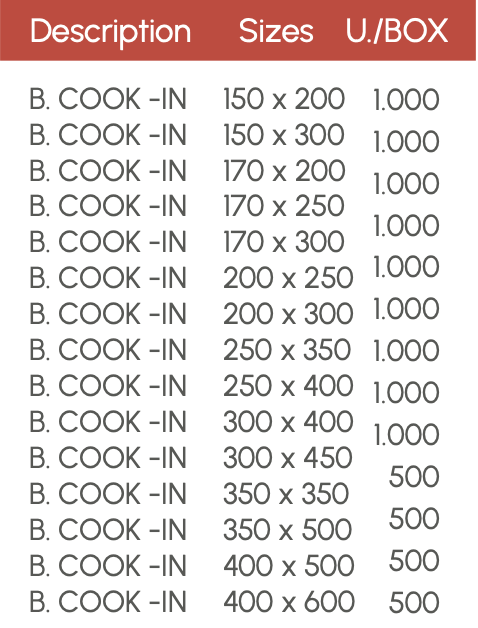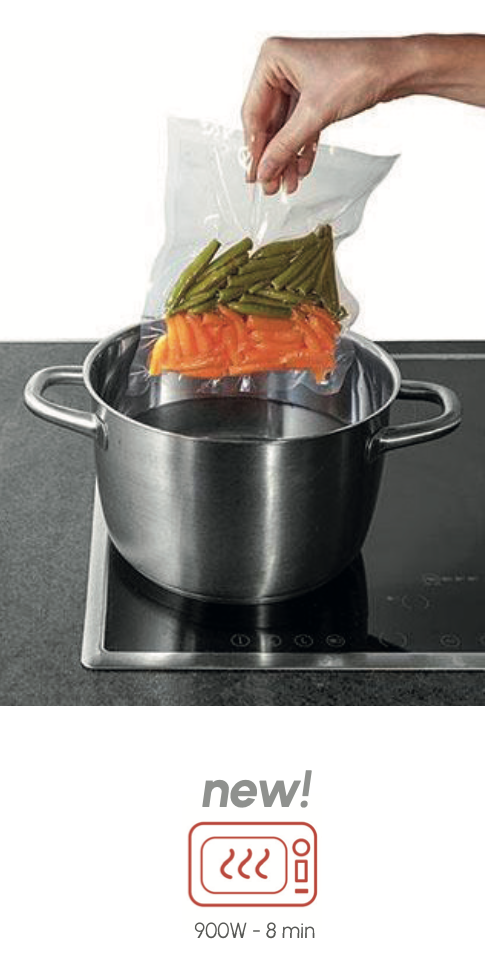 Sous vide at home
The bag is composed of a material coextruded in cast. This provides greater resistance to puncture thanks to its 11 layers and because of being coextruded we avoid delamination.
Properties
Excellent sealing capabilities.
Excellent barrier to oxygen and water vapor.
Good transparency.
Extraordinary thermoresistance.
Sterilization up to 121° C / 4 h.
Excellent resistance to puncture.