The PIPICAN bag dispenser is made of stainless steel, easy to install and very resistant, so it prevents acts of vandalism.
Compatible for both PIPICAN BIO and PIPICAN bags.
Dispenser size 35 x 13 x 13 cm
The PIPICAN bag dispenser is made of superior quality stainless steel, allowing it to be placed anywhere and easily (support, signage, wall, bins,..)
To change the roll, it opens and closes with a key, to avoid acts of vandalism.
With the SISTEMBOS PIPICAN bag and dispenser system, we take care of public hygiene so that all citizens and animals can enjoy cleaner streets.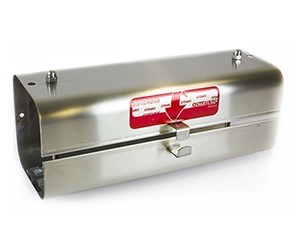 You can now choose between all our dog poop bags on Pipican online. 24/48h delivery service.