Biodegradable dog bags, environmentally conscious bags.
100% Biodegradable and Compostable bags for collecting dog excrement.
100% Compostable bags for dogs Box of 12 rolls of 250 bags, with standard design.
Bag size 30 x 28 cm.
biodegradable bags for dogs PIPICAN BIO for the collection of animal excrement. Made with 100% biodegradable and compostable biopolymer. Made of non-slip material, for easier and more comfortable use. With a pleasant texture, they are resistant to unwanted breakage.
PIPICAN BIO biodegradable dog bags are lightweight. With a wide measurement of 30 x 28 cm, they are ideal for easily picking up the droppings of any breed of dog and throwing them in the bin.
The roll has a standard size to use in any dispenser, with an easy placement thanks to the roll mandrel. As a result, the SISTEMBOS dispenser complements itself perfectly and facilitates the issuance of the bags one by one.
In addition, you can customize the printing of the bags with the logo of the Town Hall or Communities (Campsites, Cleaning Services, etc…).
With the SISTEMBOS PIPICAN bag and dispenser system, we take care of public hygiene so that all citizens and animals can enjoy cleaner streets.
Our biodegradable dog bags are Certified by "TUV AUSTRIA" with the "OK COMPOST" certificate, complying with the European standard EN 13432.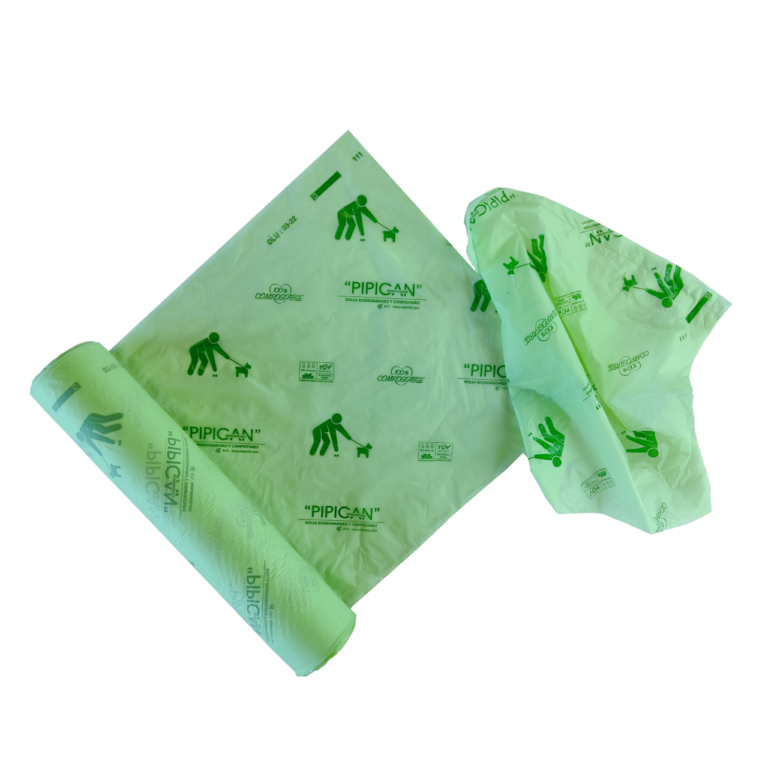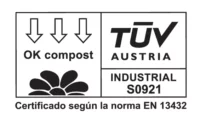 You can now choose between all our dog poop bags on Pipican online. 24/48h delivery service.