One of the main advantages of Premier Pur is its exceptional barrier against moisture, oils and greases (WS and OGR). This ensures that food wrapped or packaged with our paper stays fresh and protected, providing the highest quality in every use.
The most noticeable thing about this paper is its sustainable credentials: it is composed of pure cellulose and has the right grammage of material, giving it a unique lightness and manipulability. In addition, it offers maximum circularity as it is certified 100% compostable, as well as 100% recyclable as paper. Premier Pur's sustainable approach also extends to its absence of printing, ensuring the purity of the material and facilitating its valorization.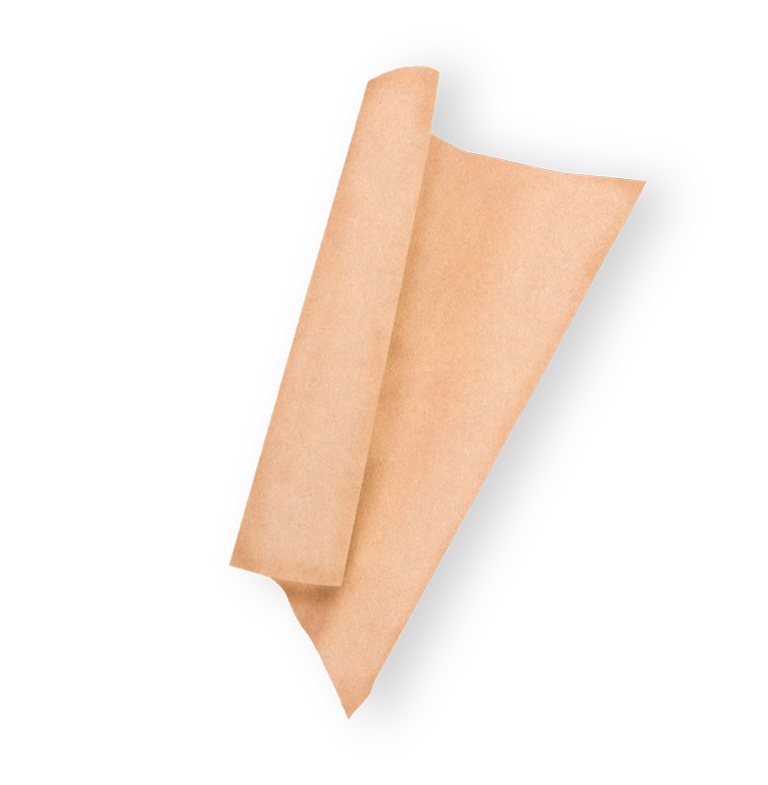 Moisture and grease barrier
Easy wrapping and maneuverability
Lightness and simplicity in the material
Total circularity
Free of plastics, toxics and PFAS
Maximum purity paper
Standard measurements:
25 x 35 cm
35 x 50 cm
Havana brown colour, 30 grs.
Ideal for wrapping sandwiches, burgers and fries. Reciclable, TÜV Austria OK Compost, FSCTM PEFC and PFAS free.