100% pure cellulose paper, without paraffins or laminates, for the best protection and preservation of food. Naturally, the paper has a high resistance to water and harrow. Totally biodegradable!
Use
Multipurpose paper in the field of food packaging: indicated for meat, emutido, cheese… in addition to its use in kitchens and workmen.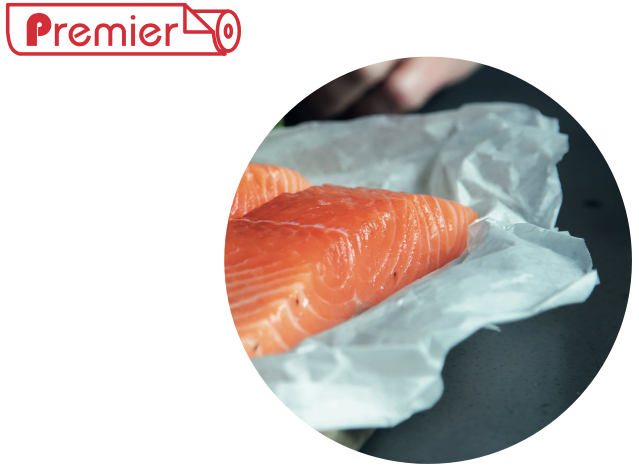 Profitability
High quality paper that allows it to be manufactured with very fine grammages (45 and 60 g / m2) that translates to a greater number of sheets per kilo at low cost.
Standard sizes
Premier 45: 46 x 70 cm – 7,50 kg /box
Premier 45: 54 x 76 cm – 9,50 kg /box
Premier 45: 100 x 70 cm – 16,00 kg /box
Premier 60: 100 x 70 cm – 21,00 kg /box
The paper can be cut to the customer's special size.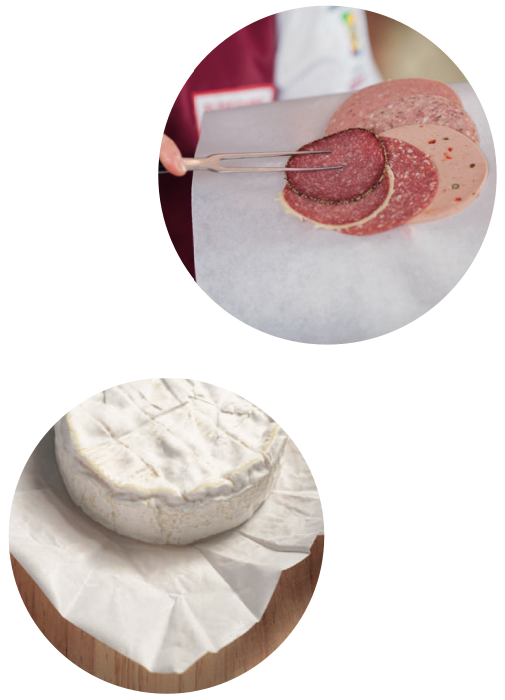 Properties
Made of pure cellulose.
Chlorine free. Whitened by oxygenation, without colouring and with TCF certificated.
Natural barrier to fat and humidity thanks to WS treatment.
100% recyclable and biodegradable: made without wax and acids.