The sustainable solution for separation.
Bloc Premier in 100% cellulose paper, allows the separation of sliced food to facilitate customer consumption becoming an ecological and sustainable alternative.
It is used manually to separate freshly cut products in delicatessens and butchers.
Sheets of pure cellulose for manual use to store food, separate fresh meat, industrial use, etc. Possibility of cutting to size of the client.
Standard sizes
12 x 12 cm – 6 packs/box
13 x 18 cm – 6 packs/box
15 x 21 cm – 4 packs/box
17 x 25 cm – 4 packs/box
Each pack contains 3 blocks. Block of 500 sheets.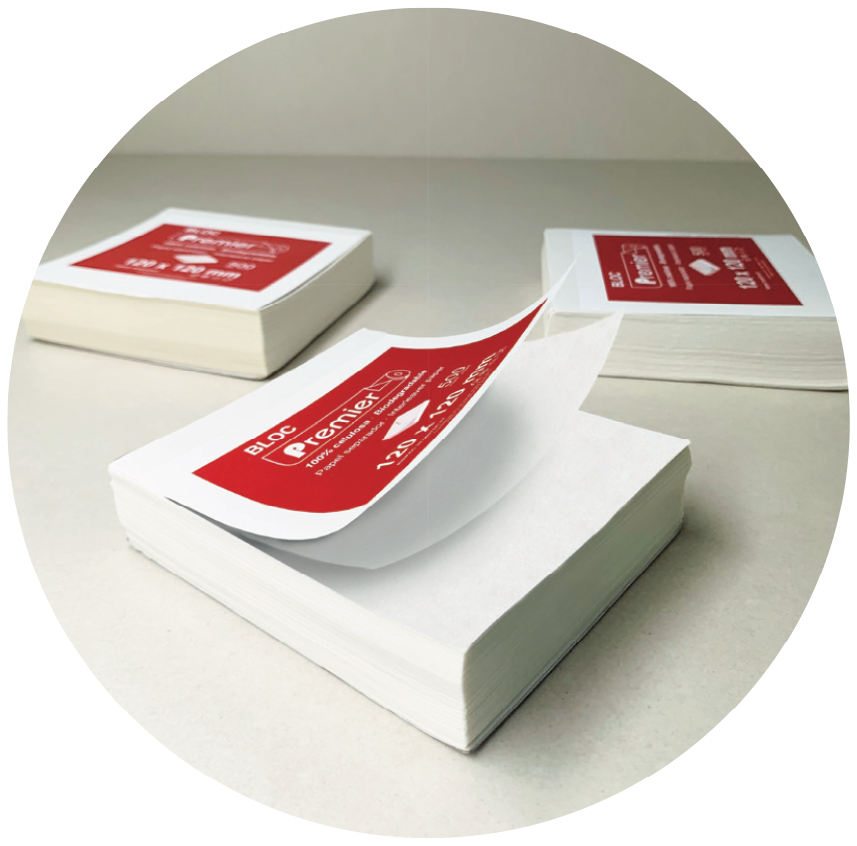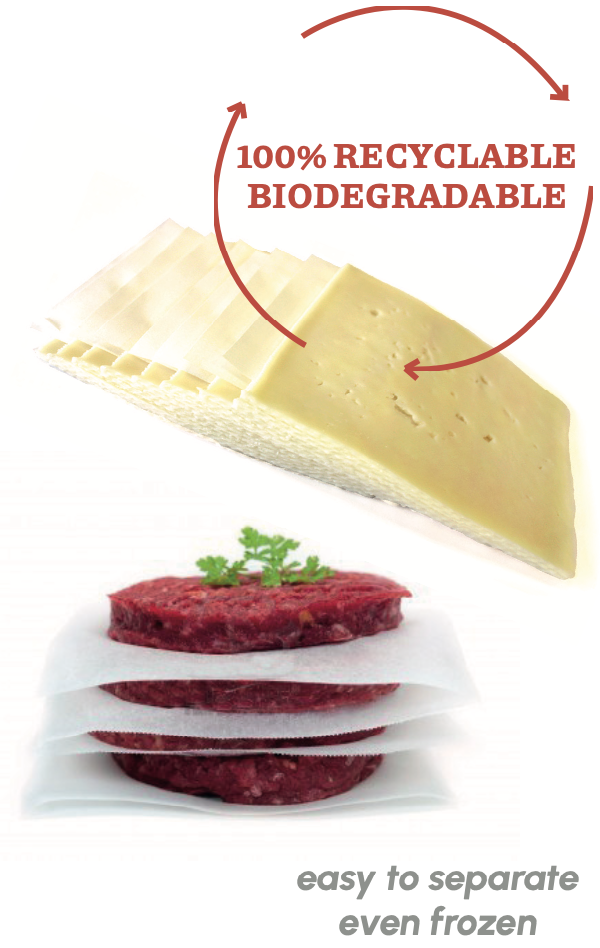 Properties
Composed of pure chlorine-free cellulose, bleached by oxygenation, without dyes and with the TCF certificate.
Its large non-stick capacity helps to separate the food, even when the product is frozen.
Natural barrier to fat and moisture through the "WS" treatment.
Waxes or acids free, which makes it a fully recyclable and biodegradable paper.