BIO bag Premier.
Biodegradable and compostable bag
Folded compostable bags on a roll are perfect as a permanent replacement for traditional plastic bags.
Our range of Bio Bag Premier bags are made from renewable raw materials which, at the end of their useful life, decompose into organic matter without leaving any trace. In addition, they are customizable and very resistant.
Our entire range of biodegradable bags complies with the European Community standard EN 13432 and are certified by TÜV Austria with the OK Compost Home and OK Compost Industrial certifications.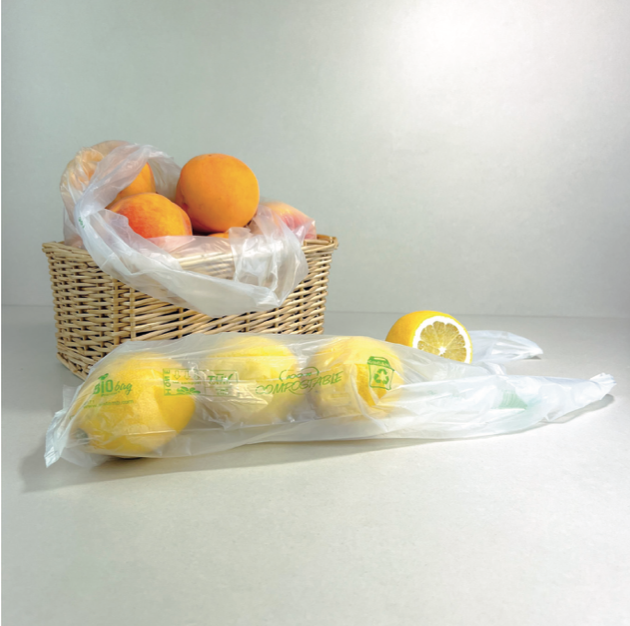 Folded
A clean and visually pleasing supermarket shelves is the key to satisfy your customers needs. For this reason, the bags are presented folded and in rolls to adapt to a multitude of dispensers, offering pre-cut and easy opening.
Be the change
The Bio Bag Premier range will allow you to:
Comply with the legislation described in the Royal Decree 293/2018, which aims to reduce the consumption of plastic bags.
Offer sustainable packaging solutions.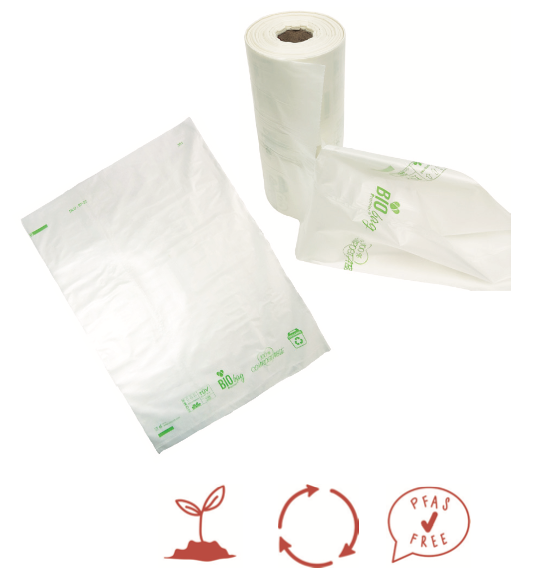 Bag without handles
Pallets: 36 boxes
Rolls/Box: 12
Bags/Roll: 250
Size: 35 x 45 cm
Bag without handles
Pallets: 35 boxes
Rolls/Box: 16
Bags/Roll: 50
Size: 30 x 40 cm
T-shirt roll bag
Pallets: 44 boxes
Rolls/Box: 12
Bags/Roll: 250
Size: 35 x 50 cm